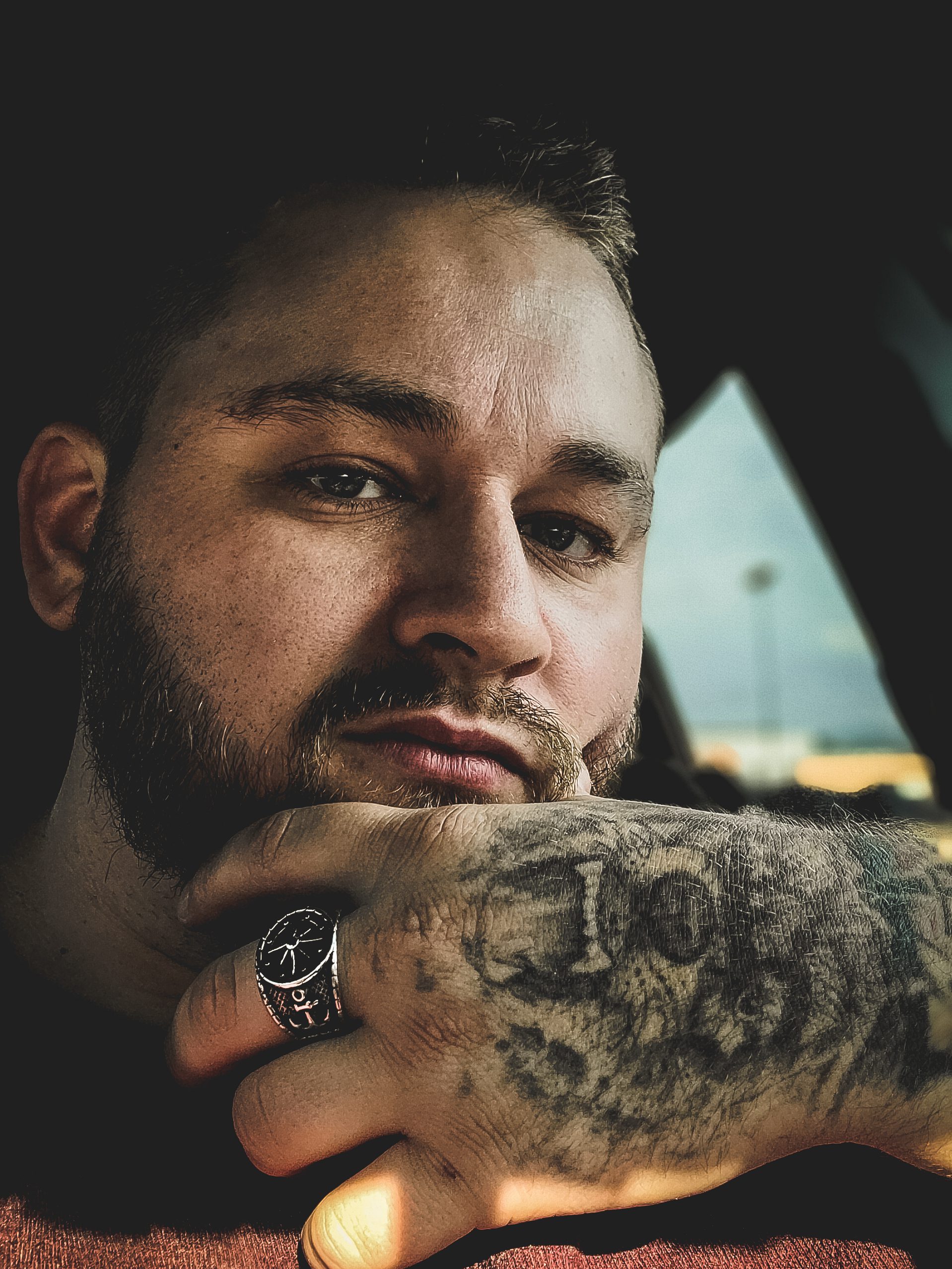 Get To Know
Ian "Primal" Talbert
To have fun, inspire, and express myself in one of the most creative ways there is. I have much to share with the world. I also believe music is one of the best ways to work through my emotions and overcome challenges in life and I hope my music can help other people do the same.
Dynamic. I try to paint pictures with words about my experiences, observations, and theories. I sing, rap, and like to experiment with new styles frequently. I write songs about the good, the bad, and everything in between, and I don't like to put creativity in a box. Controversial, Motivational, Inspirational, Spiritual, Emotional, Cinematic.
I pull inspiration from my wife, kids, and the entrepreneurial journey. I enjoy other artists/bands such as NF, Nic D, Always Never, G-Eazy, Joyner Lucas, Logic, Russ, Jack Harlow, The Seige, Post Malone, Tech N9ne, Hopsin, Yula, Simon Alexander, Issues, Northlane, and many more.
Hip-Hop / Rap
I plan to venture into a variety of genres. Such as Indie Folk, Downtempo, and Metal/Rock. I listen to a wide variety of music and play a few different instruments. Guitar, Keys, Uke, and I am learning more about the production process in general. I plan to be a full spectrum artist overtime.
MY SOUNDCLOUD
(This is where I put remixes and special projects that I can't distribute through normal streaming platforms)